About Us
IDI Elk Grove Office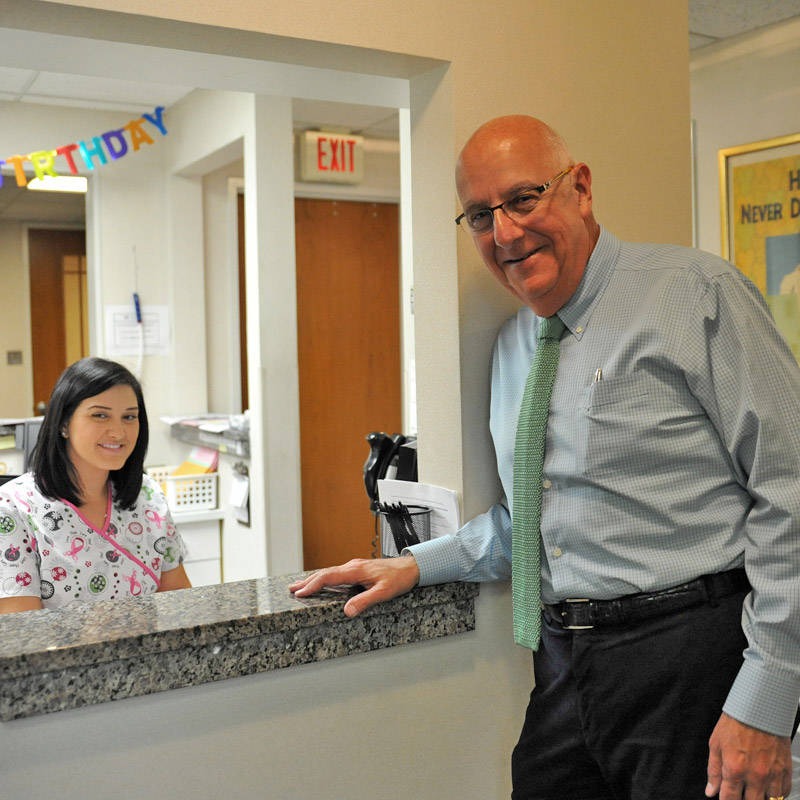 Dr. Michael Greenberg & his team
Board Certified Dermatologist
Mission Statement
The specialty of Dermatology is more than just treating skin disease - it is caring for people with skin diseases. Focusing on the person and not just the disease is the hallmark of the Illinois Dermatology Institute.
Practice Details
Our practice began as a vision of patient-centered dermatological care over thirty years ago and, with the formation of IDI, we are a step closer to that goal. Located in the Brock Building of Alexian Brothers Medical Center in Elk Grove Village, IL, our office has become a "fixture" of the hospital, the only Dermatology office located on the campus of the medical center.
Our practice is based on certain "rules" that we have created throughout the years, which we feel keep us centered on you, the patient. These are described in more detail in a booklet you can download from the Patient Info section of this website. The most important of these rules is that we strive to treat each patient as if they were members of our own family. That's the bottom line.
Please browse the website, where you will find examples of Dr. Greenberg's writing and his blog. Both should give you even more of an idea of what we are about. If you have any questions, please call or email us. We look forward to you becoming a member of our "family."
Elk Grove Office Schedule
800 Biesterfield Rd. Ste 3002, Brock Building, Elk Grove Village, IL 60007
| | |
| --- | --- |
| Day | Elk Grove Office |
| Monday | 12:45pm - 7:30pm |
| Tuesday | 8:00am - 3:30pm |
| Wednesday | CLOSED |
| Thursday | 12:45pm - 7:30pm |
| Friday | 8:00am - 3:30pm |
| Saturday | CLOSED |
| Sunday | CLOSED |